I wanted to say a special thank you to
Mama Hen
for two blog awards she passed along to me this week.
First the Sunshine Award,
and the Outstanding Blogger Award.
I have met some amazing, sweet and encouraging gals these last few months that I've been blogging, and she is one at the top of my list. If you're looking for someone to inspire you, be sure to check out her blog, Mama's Little Chick.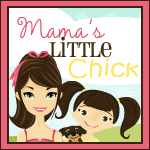 Thank you so much for thinking of me! :-)